When you think of Shrinky Dinks, you probably first think of drawing the designs on the plastic yourself. However, there are other ways to get your creations onto the shrink plastic! If you like making digital art, there are ways that you can transfer the designs right to the Shrinky Dinks.
So, can Shrinky Dinks go through a printer? As long as you use inkjet shrink paper, you can put your Shrinky Dinks through a printer. Many graphic designers use this method to transfer their digital works to small plastic charms. Make sure to let the ink dry overnight before putting the shrink plastic in the oven first.
Overall, you can print on some types of shrink paper- you'll need to be careful with what you use. Not all plastic can safely go in a printer since it can melt! If you're ready to learn more, let's continue reading.
Can You Put Shrink Plastic in a Printer?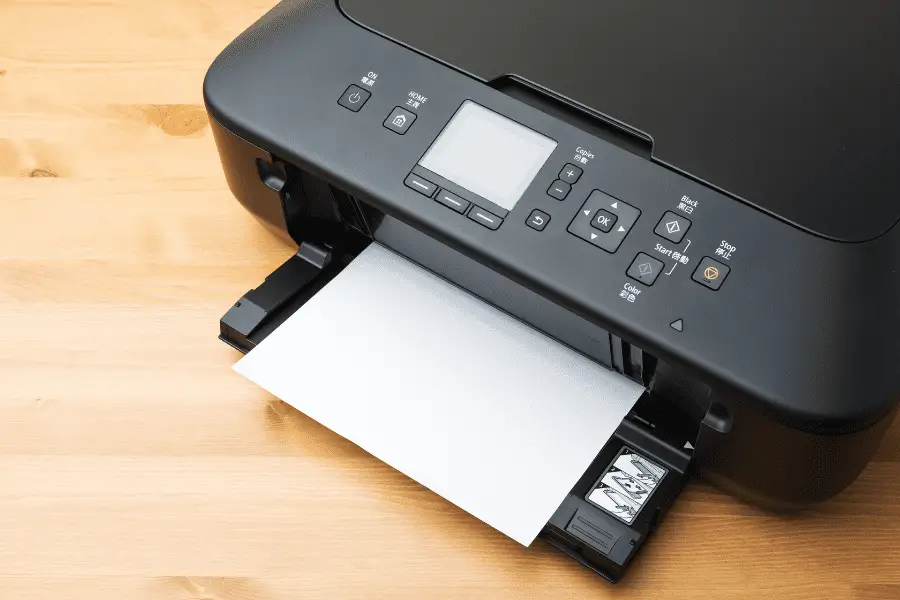 You can put inkjet Shrinky Dink plastic in the printer. This method gives you solid bold colors and helps you bring your digital creations into the real world. Plus, you can even print photos and turn them into fun charms!
You need to feed the plastic sheets into the printer as you would paper. Then, print out the design like usual. Many people recommend letting the sheet sit overnight before cutting the designs out and baking them. Waiting gives the ink more time to set, getting better results.
You'll need to make sure that you use Shrinky Dinks made explicitly for use in printers. The plastic could melt or warp in the printer if you don't! The ink may not transfer well either.
I highly recommend this Inkjet Shrinky Dink paper kit. It's designed for your inkjet printer, and comes with 6 sheets!
Many graphic designers and artists print on Shrinky Dinks to make fun charms that add to their other projects. There are many ways to use Shrinky Dinks, especially when you can print designs on them.
In short, you can put shrink plastic in a printer- as long as it's inkjet-safe!
Can I Laser Print on Shrinky Dink Paper?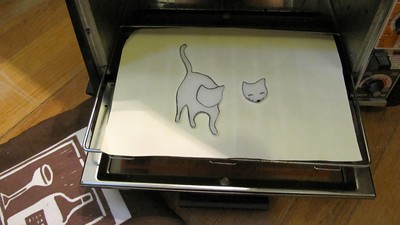 You shouldn't try to laser print on Shrinky Dink paper! Shrinky Dink plastic takes damage easily from heat. Laser printing gets very hot, which causes the plastic to melt- causing a mess. Avoid laser printing if you don't want to pull melted, shrunken plastic out of the printer.
Instead, it's better to use inkjet Shrinky Dink plastic in a standard inkjet printer. It's worth noting that shrink plastic also doesn't do well in copying machines that get hot- it can melt in there too!
Can You Print on Shrinky Dinks?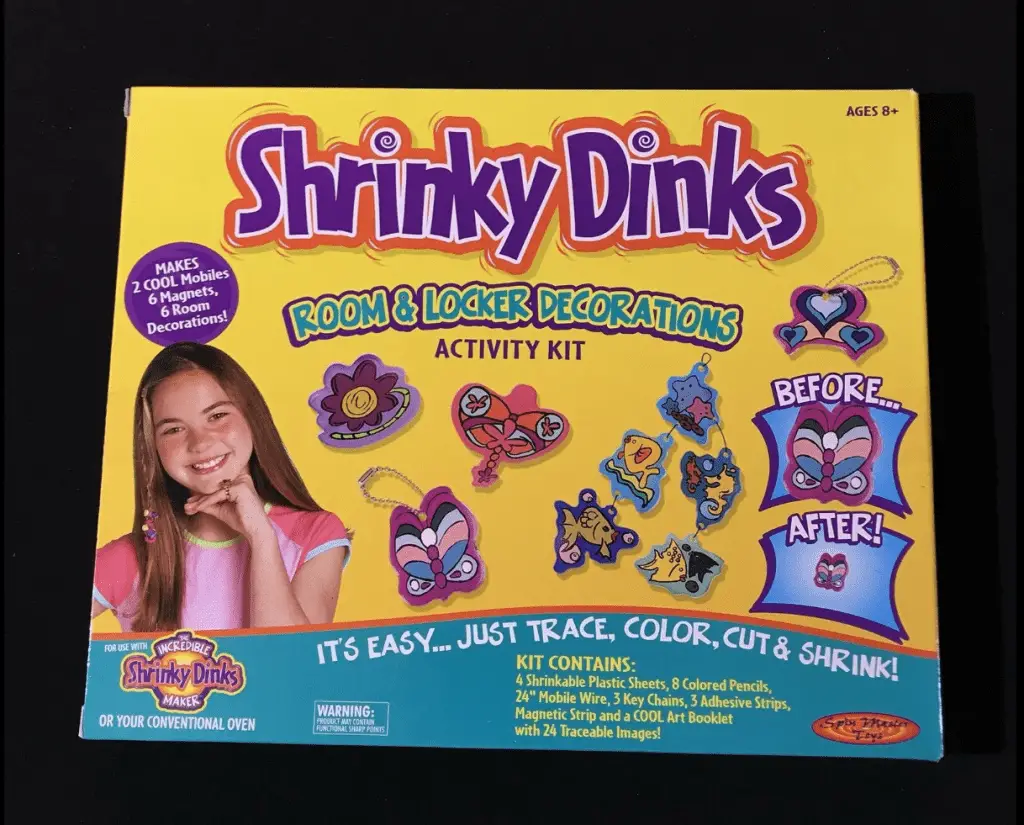 You can print on specialized inkjet plastic sheets. There are plenty of benefits to this! You can print out digital drawings, icons, photos, and more, turning them into charms and keychains. There are many different ways to use this feature in your creative projects!
The Shrinky Dink inkjet paper lets you print on either side of the plastic, too, so you won't have to figure out the right way to put it in the printer. In short, it's easy to print on Shrinky Dinks! You just treat the plastic sheets like normal printing paper, and you're good to go.
You need to print on the plastic sheets like they were paper. The Shrinky Dink plastic should even be the same size as your standard printing paper, so you shouldn't need to change the print settings much, if you do at all.
In short, printing on Shrinky Dinks is easy and fun! Regardless of age or artistic skill level, you can do this and receive outstanding final results. Cut the images out slowly to get smooth edges on the Shrinky Dinks.
How Do You Print Pictures With Shrinky Dinks?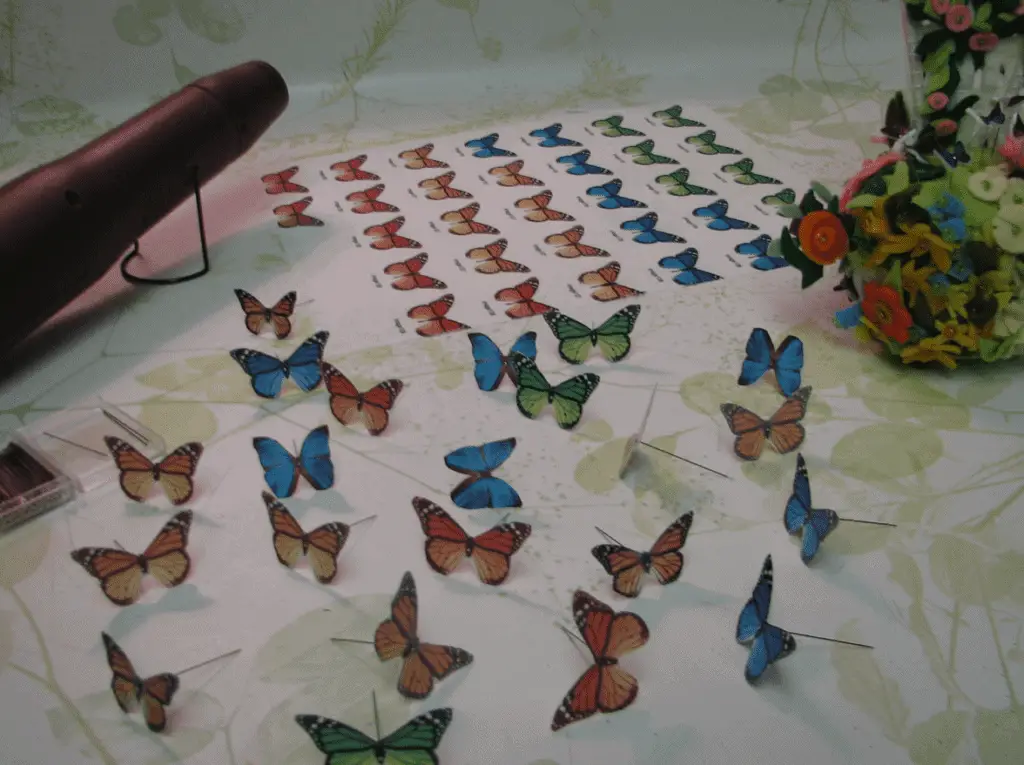 Printing pictures on Shrinky Dinks is a lot of fun! It's also very easy to do. First, work on uploading your favorite photos to your computer. Next, load the inkjet Shrinky Dink paper into the printer, open your File Explorer, right-click the image, then select "Print." 
A window should pop up with printing options that you can adjust. Print the picture on your plastic, let it sit for a few hours, and cut out the images. If you want to make a keychain, you can leave a hole in the design! It's a lot easier than trying to drill one out later, after the plastic bakes. 
You can even print anything that you want. Printing photos you already have or finding new ones online is very easy.- just save the images that you like! Plus, you don't need to be great at drawing to make Shrinky Dinks using this method.
Overall, you print on Shrinky Dinks the same way you would on standard white paper. You need to replace the printing paper with the Shrinky Dinks inkjet plastic. Printing your favorite designs is very simple after that step!
Can Cricut Cut Shrink Plastic?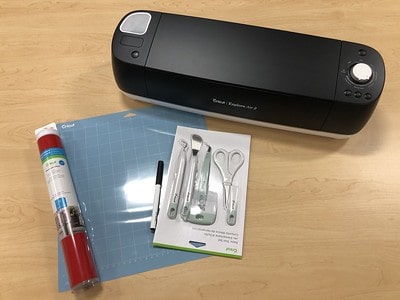 Cricut is a machine that cuts through plenty of different design materials. Many artists use it to make stickers, iron-on patches, and other designs that require a clean-cut shape. You can even use these machines to cut shrink plastic to get smooth, crisp edges.
You'll need to make sure that you use the right settings, so you don't damage the plastic or the Cricut machine. Many machines do accept custom settings too. Make sure you also use inkjet plastic in the Cricut! 
The best setting would be the one specifically for plastic. Most Cricuts allow you to easily change the setting in software connected to the machine. Your design will shrink to about 30% of its size before putting it in the oven, so you'll want to make them fairly large.
Lastly, go over the plastic with the Cricut twice. You should easily remove the cuts from the sheet that way- if they stick, you can press on them to pop them out. 
What Paint Works Best on Shrinky Dinks?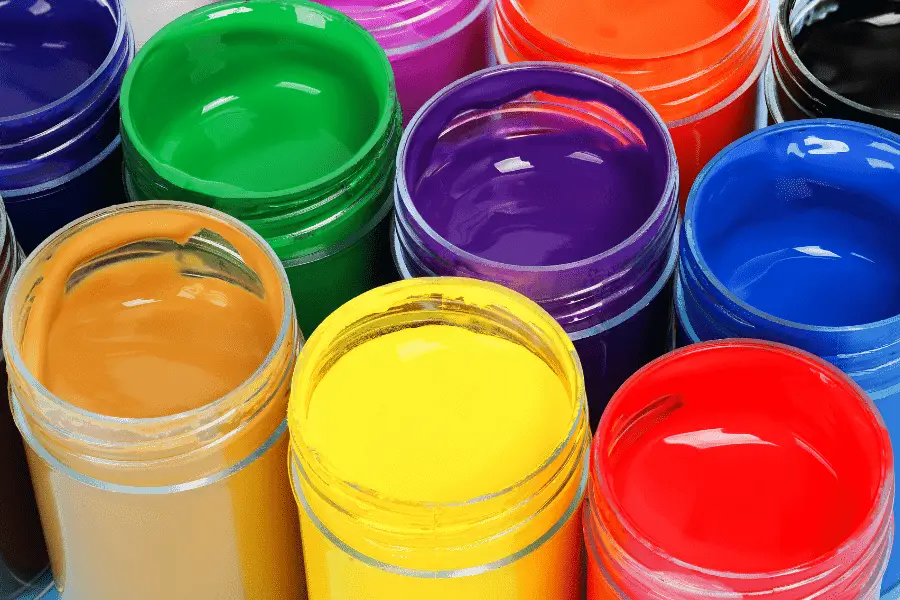 You'll get the best results with ink-based acrylic paint. These paints consist of ink and are very fine, allowing you to control the paint easily. This type is best for shrinking and even adheres to the plastic well. 
Acrylic paint also works, although you'll need to be more careful. The paint takes a long time to set on the plastic, and it can easily chip off after baking. You won't want to use oil paints, however!
Ink-based paints are the best. You can also find them in pens and markers, which are perfect for drawing over the shrink plastic. As a benefit, these paints offer vibrant, stunning colors that look great after the baking process.
Overall, ink-based paints will be the best choice for Shrinky Dinks. Alcohol ink (the ink you find in Sharpies and other permanent markers) is what most artists prefer to create their shrink designs.
One of my favorite brands to use for my projects is Arteza. They have tons of paint mediums, including ink based paint pens, acrylics, and even alcohol based paints!
Final Thoughts
To summarize, you can put certain types of shrink paper through your printer at home. You'll need to use inkjet Shrinky Dink plastic for the best results! Otherwise, you're sure to run into issues during printing.
Printing directly on shrink plastic opens up a new realm of possibilities. You can take photos you already have and print them or develop new digital designs to turn into charms and keychains. Overall, you're certain to find a use for it!
Make sure to follow all my tips and recommended products to ensure your Shrinky Dink project turns out great! Also, don't forget to check out my other articles for all your painting Q&A's. Happy painting!