You've got all the supplies and tons of inspiration and are ready to hit the streets- but you're missing one key aspect: your graffiti name. How do you pick a graffiti name as awesome as your art?
A good graffiti name is memorable and unique. Using an assortment of letters can help you create a street art name that fits your specific styling choices. 
Don't worry. This article is here to help you out of your name slump by providing you with the top tips and tricks for picking out a graffiti name! 
What Makes a Good Graffiti Name?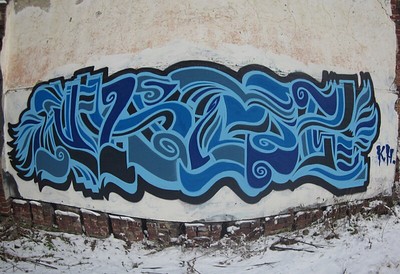 As a street artist, you want a memorable name that will help promote your art. So what makes a good graffiti name? Here are the top three things to consider:
How short is the tag? 
Is it easy to pronounce?
How unique is it?
How Short Is the Tag?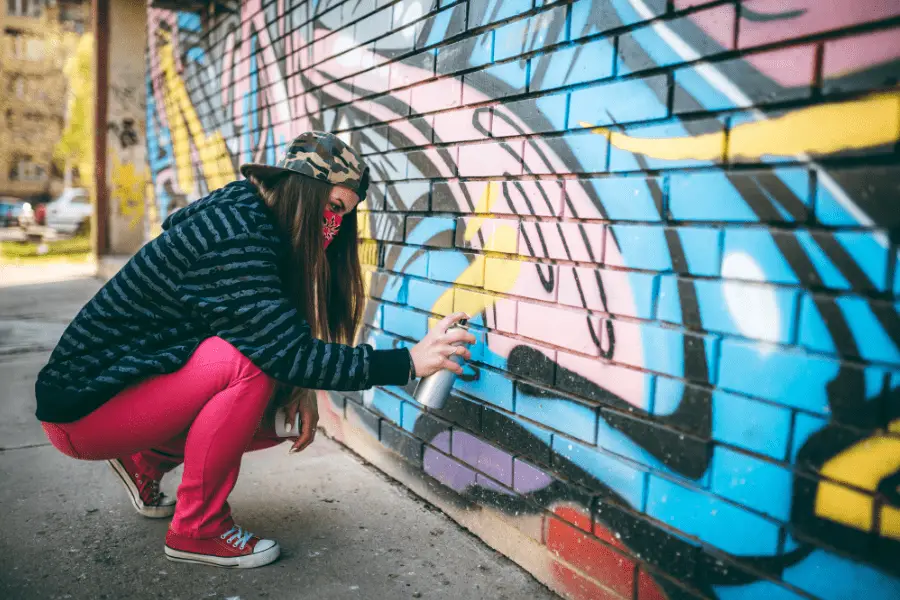 The basic DNA of graffiti is to throw up art in a way that gets the point across without taking too much time. You want to pick a name that other artists can see and understand while driving. Your tag needs to be short- ideally, no longer than five letters. 
Is It Easy to Pronounce?
A name that is hard to pronounce will also be hard to read.  Another key part of a good street art name is that people can easily pass it around by word of mouth. You want people to be able to talk about you, so you need your name to be something that people can easily say. 
Also, if you want people to talk about your name, you might want to avoid profanities. People aren't as likely to speak with their friends about how great your art is if your name causes them to feel uneasy. 
Is It Easy to Pronounce?
Graffiti is all about style- more specifically, your unique style. Your art represents what makes you unique, so you need an equally impressive name. Something inventive and cool will capture attention. After all, names that stand out tend to be memorable. 
How Do You Know if a Graffiti Name Is Taken?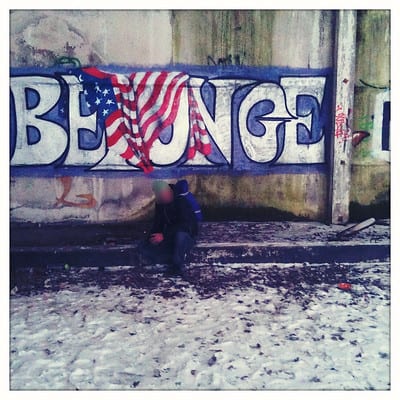 The last thing you want to do is choose a graffiti name that a famous graffiti artist has already taken. You must learn about graffiti history—research legendary street artists on Google to avoid using well-known artists' names. 
Beginners should walk their streets to see what local artists use as their names. With this tactic, you'll avoid the confrontation of accidentally using someone else's name. It can also inspire you to create by seeing the heritage of tags used in your city. 
It is unlikely that you will ever have a completely unique name that is just yours. There will probably be someone somewhere who shares the same tag you choose. The most important thing you can do when you find a name you like is to stylize it in your way to make it uniquely yours. 
How Do You Create a Street Artist Name?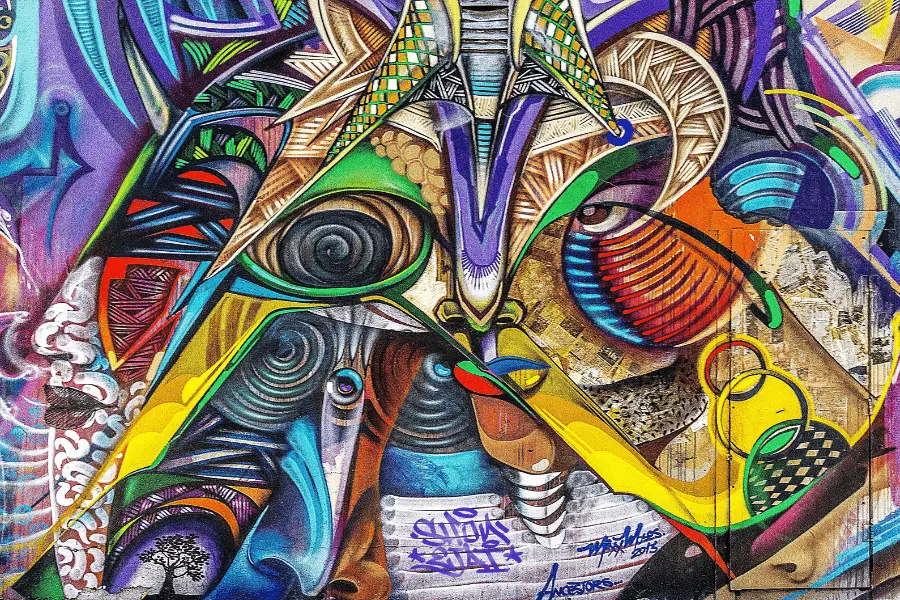 There are many different ways that you can create a street artist name. The alphabet technique is the most popular way many people choose their tag. 
To use the alphabet technique, grab a piece of paper and write down every letter of the alphabet. Look over the sheet and choose your favorite letters that look cool to you. 
Letters that are fun to write or that you can picture designing in interesting ways are the best ones. You will also want to pick letters that you can write quickly. 
Shuffle the letters around and see what words you can find. It does not matter if the words are real or not- find something that looks cool to you. 
Stick to the Basics
The most important thing you can do while creating a street artist's name is to stick to the basics. Overthinking a word can lead to frustrating hours and crumpled-up pieces of paper. Keep it simple.
Take a look at your name. Are there any ways that you can use it creatively to your advantage? For example, if your first name was Cole, you could tag your artwork as Coal. Using your initials can also work well, especially if they spell something. 
If you have a relative or a piece of your family history that you love, think about ways you can pay homage to that within your tag. Even using the name of a special place or experience can help to get your brainstorming gears grinding. 
Another important thing to consider is the type of graffiti you plan to do. You could choose to do mostly simple tags or words with big bubble letters, or you might be into doing big, wild, colorful pieces. Where you plan to do most of your art can also help influence the creation of your name. 
How to Start Tagging With Your Graffiti Name
When you first start tagging, keep it as simple as possible. Avoid using stylized elements and stick to the basic letters. 
Often beginners will dive right in, feeling like they need to make their tag busy and stylized. This tactic will distract from your name, and instead of looking stylized, it more likely looks messy. You need to hone your skills first- and there is no shame in that. 
You will get a lot more respect as a beginning street artist by starting with perfecting your lettering first. 
Examples of Graffiti Names
Rcade
Hungr
Siege
East
Dash
Resk
Craze
Xman
Kyote
Spaz
Lack
Shadow
Yogrt
Skam
Glare
Hope
Enoe
Sobr
Obie
Mags
Demos
Gasm
Giver
Atom
Roid
Pace
Miro
Maker
Jaws
Rag
Afrod
Noone
Zerg
Duke
Werm
Pyro
Sectr
Simz
Lace
Thor
Other
Whist
Skape
Buzz
Virus
Tease
Ghost
Rev
Bio
Saber
Venus
Aros
Verse
Jee
Obsid
Getso
Thread
Star
Wink
Psy
Tred
Taboo
Test
Reko
Zink
Quake
Zims
Zero
Motor
EZ
Hex
Cero
Yes
Qubo
Cove
Sent
Roar
Poem
Spek
Nah
Nomad
Cardo
Pak
Daks
Swear
Rock
Eagler
Quid
Vista
Fuze
Cent
Scien
Meta
Ordr
Peace
Lewt
Gres
Ensu
Nyx
Nexus