When you are working with watercolors, there may be a time where you will want a thick, dark outline for your picture. It can be hard to figure out the best way to make this outline considering water can potentially smudge ink.
If you have a Sharpie on hand, it has probably crossed your mind to use that for your dark outlines. Sharpies are permanent markers, but the ink is solvent-based. That means that the ink will start to deteriorate over time. 
So, will watercolor smudge sharpie? Sharpie will not smudge your watercolor painting. You might notice some bleeding of the Sharpie when you apply it to the paper, but it does hold up well against the watercolor application. In this article we go over everything you need to know about using watercolors on sharpies, and much more. Let's read on!
Can You Put Sharpie Over Watercolors?
Yes you can. You must make sure that your watercolor is completely dry before you apply sharpie over it. I highly recommend applying to a mislay area, or even practice on a sample paper. This ensures you are 100% sure your sharpie will not smudge or bleed on your watercolor painting.
You will need to let the sharpie ink dry before you attempt to touch it, or re-apply it. If it's not fully dry it will end up bleeding on the watercolor painting. Some people like to do an outline with sharpie, and once it's dry, proceed with watercolors. You can do either way, but always make sure either the sharpie or watercolors are fully dry before applying the other.
Will Watercolor Smudge Pencil?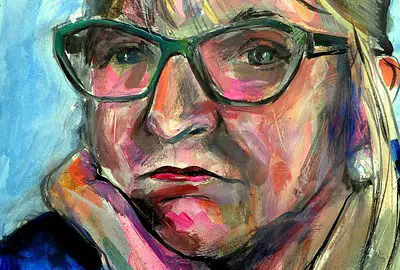 If you are a fan of sketching your artwork in pencil before you paint, smudging is probably the number one question in your head when it comes to watercolor paints. Luckily, watercolor paints will not likely smudge your pencil drawing.
My favorite and top pick is always Arteza Watercolor Paints. They have so many different colors, and the quality is amazing! I usually use Arteza Paints for all my projects.
When you add watercolor on top of a pencil sketch, it is even known to lock in the pencil marks to the paper. This would make the pencil marks difficult to erase, so that should be kept in mind. When you use darker colors, the pencil won't really be visible, but it will with lighter colors. 
Can You Use Watercolor Over Graphite?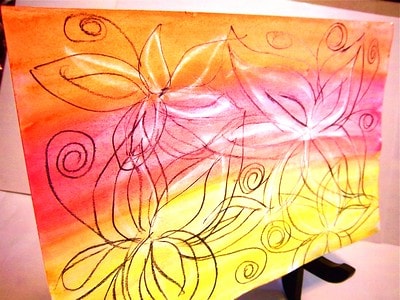 It is absolutely possible to use watercolor paints over graphite. Using watercolors is a great way to enhance the final product of your pencil drawing. You want to use a light hand when you apply the watercolor on top of the graphite, allowing the drawing to shine and show underneath the color you are adding.
Experimenting with watercolor and graphite drawings can be really fun for you to do. You can easily add just a little bit of color to your drawing, or you can color in the whole picture. On the parts of the picture that you want to show through the paint, you can make darker lines that are visible through dark paint.
I recommend this MARKART Graphite Pencil Set. It's professional artists quality, and comes with 14 pieces.
The more paint you add to the drawing, the less you will see of the pencil markings underneath. If you want to see the pencil marks, it is best to use a heavy hand or multiple layers of pencil. This will make it so the outline of the drawing will show through when the painting is finished.
If you don't want the graphite picture to show underneath the watercolor, use a very light hand when you are drawing with the pencil. This will allow the watercolor to layer over the graphite in a way that keeps it hidden in the final piece of art. 
Do You Outline Before Watercolor?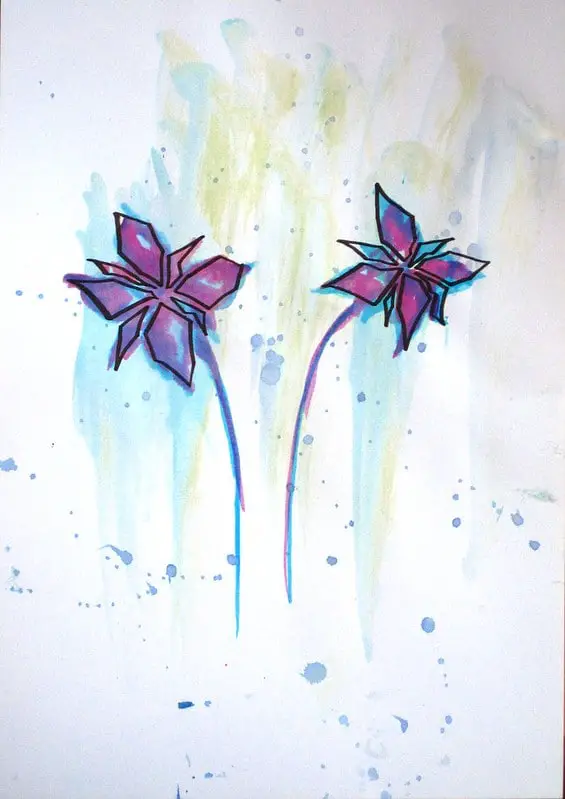 It is completely up to your personal preference whether or not you outline before you paint with watercolors. Most artists prefer to add an ink outline before adding watercolor, while some prefer to add the ink outline after the painting is finished.
Adding an ink outline before you add the watercolor can be beneficial in many ways, especially if you are a beginner. Having an outline before painting will allow you to paint inside the lines and it will work as a guide for you to follow. 
Another reason to add ink before watercolor is the application of the ink. When you add the ink outline before the watercolor, the pen will glide across the paper smoothly. This means you are less likely to have your pen catch the paper, so your line will be smooth across the entire outline.
There are also benefits of outlining after adding the watercolor. You will be left with a darker, cleaner, and clearer outline if it is on top of the paint instead of underneath. This will be beneficial if you want the design to stick out instead of blending into the background of the paint.
The paper that I like to use for my watercolor paintings is Arteza Watercolor Paper Pads. It's cold pressed, and hold up great to inks and heavy outlines.
Outlining after you paint is an option if you don't currently have access to a waterproof or water-resistant writing tool. You can still get the benefits of having your painting outlined, and the outline will stand out against the painting.
It is highly recommended to try out both methods to determine which is best for you and your personal style. You can outline under the paint for a few paintings, then try outlining on top of the paint for a few paintings. Then, you can decide which method you like better.
Can You Erase Pencil Under Watercolor?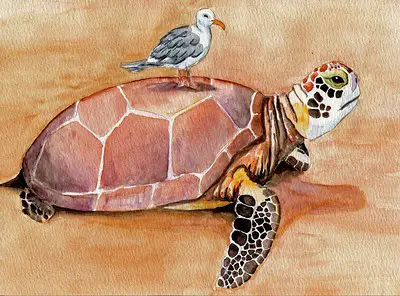 If you do not want your pencil marks to show underneath your watercolor, there are a few things you should try. In most cases, the watercolor will seal in the pencil, making it much harder or impossible to erase them. There are a few tips to make erasing easier, however they will not work every time.
One thing you can do is practice your drawing a few times before you put it on the watercolor paper. This will give you an idea of what the drawing will look like, but it will also give you the opportunity to simplify the drawing down to as few lines as possible in the final piece of artwork. This will result in far less erasing.
You can also utilize layers with the watercolor paint. For example, you can paint one very thin layer as a starting point, then erase the pencil before adding any additional layers. This will still allow you a guide to follow without having to worry about the pencil showing.
This Kneaded Rubber Eraser is specifically deigned to work with watercolors. It corrects, erases and shades your painting, without smearing or ruining your artwork.
It is also important to use an eraser that is gentle and won't damage the watercolor paint. The best eraser would be one that is designed specifically to cleanly erase lines. This type of eraser will do the least damage to your painting.
How Do You Get Rid of Watercolor Smudges?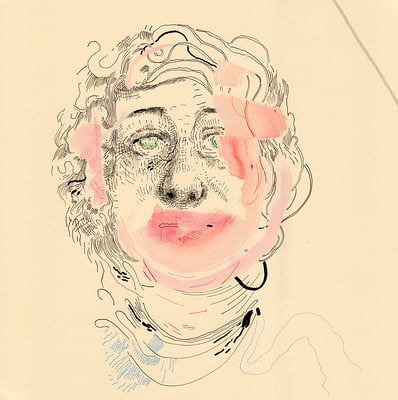 It can be frustrating to work so hard on a watercolor painting just to notice there is a smudge in the paint after you've finished. Luckily, this is an issue that can easily be fixed with a little bit of help. To remove a smudge in your watercolor, you are going to need a smudge sponge like, or you can also use a q-tip. Just make sure the q-tip doesn't fall apart in your artwork.
You will need to get your tool damp, but not yet. You do not want excess water dripping off. With the damp sponge, q-tip, you need to very gently rub and dab the area to lift the smudge. Repeat as much as necessary, blotting the area with a dry tissue in between.
Final Thoughts
When you are painting with watercolor, there may come a time that you want a dark, thick outline underneath your painting. This outline will work as a guide for your painting, as well as make a statement in your finished product. It is important to use the right pen for this outline to avoid smudges.
If you have a Sharpie on hand, this will work well for your outline. It will not smudge underneath the watercolor paint, but it may bleed a little when you draw on the paper. If you want to avoid the bleeding, you can use a pencil for your outline. Pencil will also not smudg underneath the watercolor paint.
Make sure to follow all my tips and recommended products to ensure your watercolor painting turns out amazing and won't smudge. Also, don't forget to check out my other articles for all your painting Q&A's. Happy painting!