Mod Podge is an amazing art supply, that many artists use in their artwork. It can be used to glue items, decoupage and seal your paint. Since it has many uses, Mod Podge has become incredibly popular, and available to purchase in many stores.
So, does Target sell Mod Podge? Yes! You can find Mod Podge at your local Target store. Target sells Satin Mod Podge, Matte, and even Dishwasher Safe Mod Podge.
In this article we go over everything you need to know for finding Mod Podge at Target. Let's read on!
Mod Podge at Target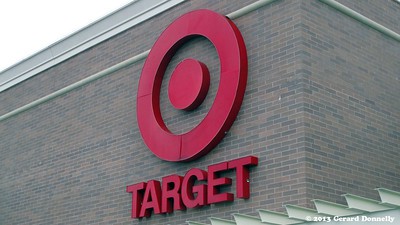 Mod Podge is very handy for artists because it can be used to decoupage, glue things, and mostly to seal paint. I personally use Mod Podge on a lot of my acrylic paintings since it dries clear, and completely seals the paint.
You can find a variety of Mod Podge formulas at Target, like Satin, Glossy, and Matte. Each formula is designed to give you a specific finish, so make sure to read the bottle.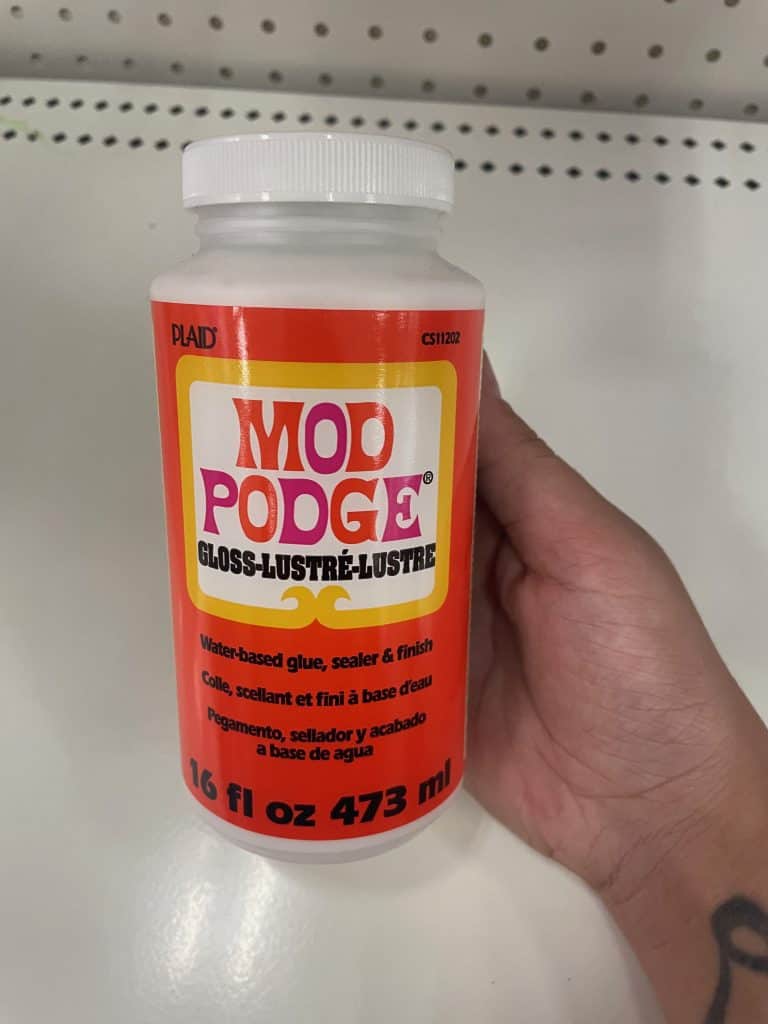 You will be able to find Mod Podge in the Arts & Crafts isle of Target, specifically where the paint is. Target also carries a nice selection of acrylic paint, washable paint, and many more painting tools.
How Much Does Mod Podge Cost at Target?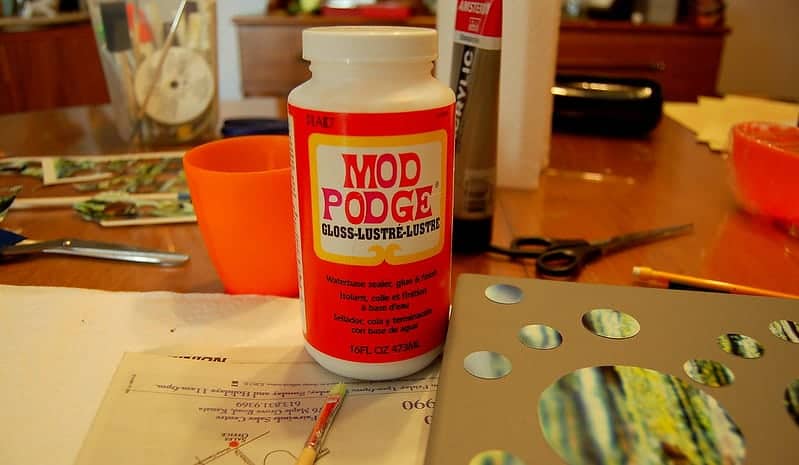 According to Target's website, a small 8oz bottle of Matte Mod Podge will be around $5.69. The 16oz bottle is $11.69, while the 32oz bottle is $15.99.
The pricing is the same for all formulas, including glitter, satin and glossy. From personal experience, I have mostly seen the smaller 8oz bottle on Target's shelves. The 16oz and 32oz bottle may need to be purchased online or sometimes you can do a same day delivery, depending on where you live.
Does Target Sell Dishwasher Safe Mod Podge?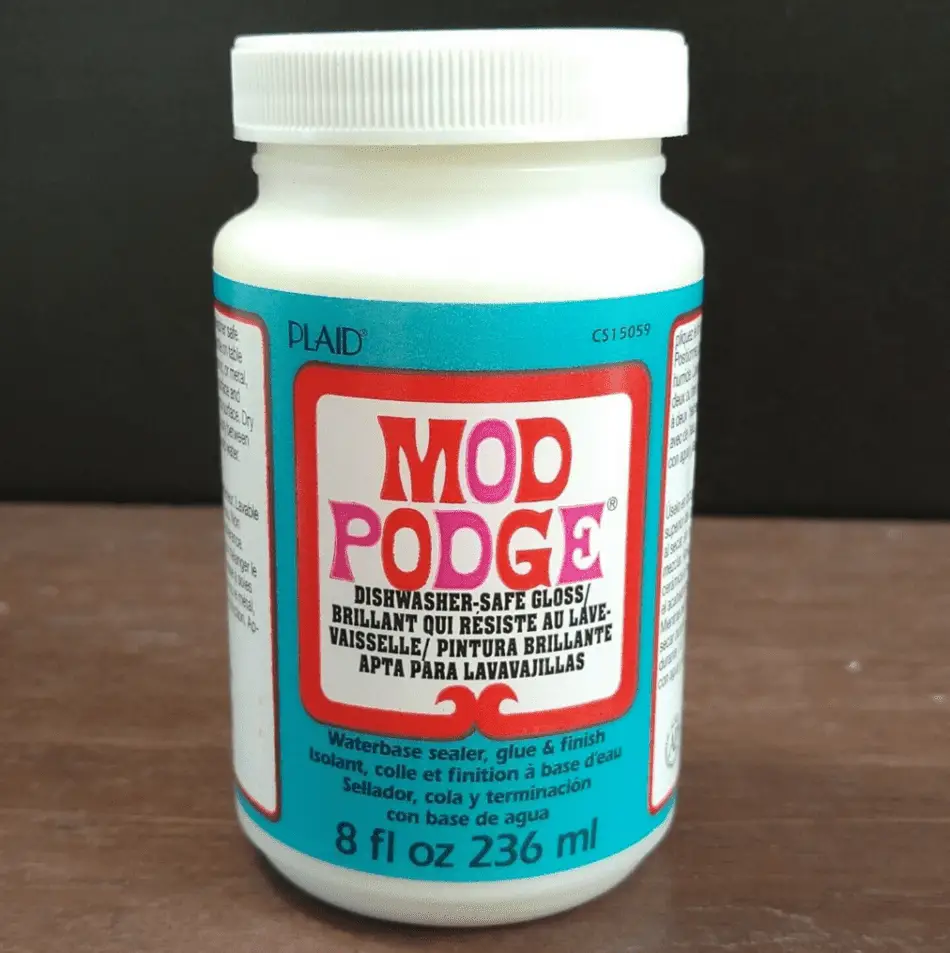 Yes, Target sells the Dishwasher Safe Mod Podge formula. This is a very popular formula because it can be used on painted ceramics, mugs, plates and even dishes.
The Dishwasher Safe formula is often used as a waterproof varnish for paints, projects and anything that may come in contact with water. Since most Mod Podge formulas aren't waterproof, this is a great substitute for protecting your painted item from water, and even moisture!
You can find the Dishwasher Safe Mod Podge formula in the same isle where you would find the other formulas.
Types of Mod Podge at Target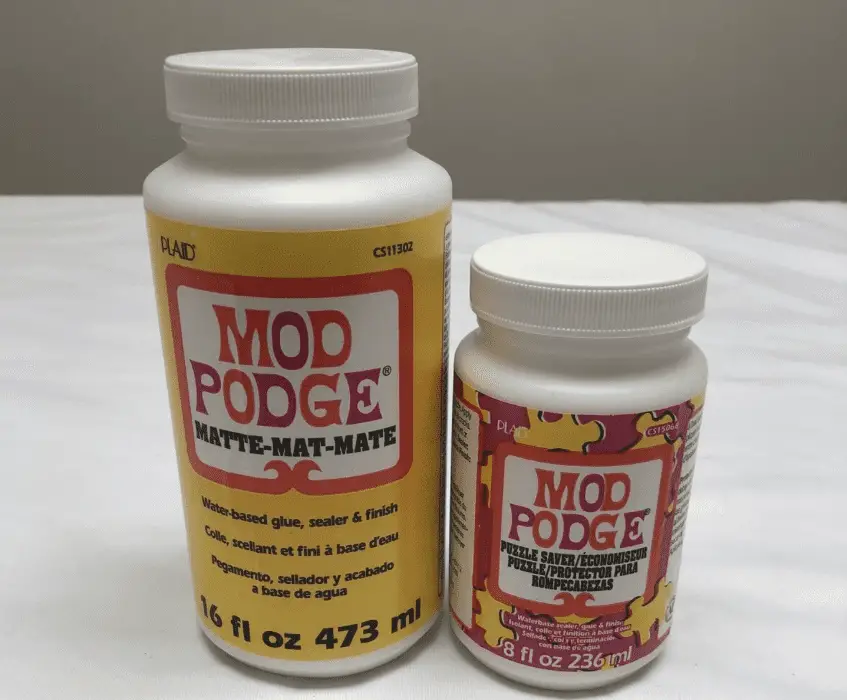 Target has many Mod Podge formulas available, including Matte, Satin, Glossy, and even Dishwasher Safe Mod Podge. You will need to double check with your local Target to make sure they're in stock.
You can also click the links and find addition Mod Podge formulas here:
How Often Does Target Restock Mod Podge?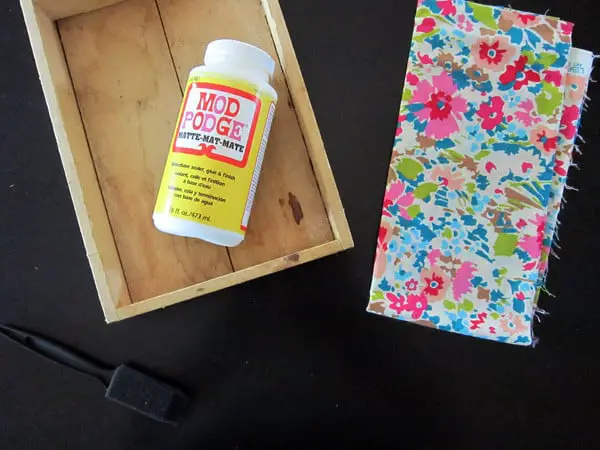 Target typically restocks their products every 24-48 hours, which includes art supplies like Mod Podge. I recommend always calling your local store to double check that it's in stock.
You can always shop for their products on their website, and sometimes they have a wider selection of items not sold in stores.
What is Mod Podge Best Used For?
Mod Podge can be used on tons of different projects such as, sealing a painting, using it as glue, doing decoupage, adhering fabric together, and even jewelry!
It can also be used on most surfaces like, wood, plastic, metal, wood, most furniture, and of course a canvas. Mod Podge is great for doing kid projects since it's non-toxic and safe. To seal a painting you simply choose between the spray-on Mod Podge or the brush-on one. Either type of Mod Podge will give you great results.
You can also create unique jewelry with Mod Podge Dimensional Magic. This type of Mod Podge will create a dome like surface which gives you 3D earrings, necklaces and any type of jewelry you can create.
How Long Does It Take for Mod Podge to Dry?
Mod Podge takes about 24 hours to fully dry. You can choose to use the brush-on formula or the spray-on one, and both will take the same amount of time to dry.
If you are using the spray on formula, you may notice it starting to cure after a few hours, but underneath it's still wet so make sure not to touch it or have any pets around it. Just because it's dry to the touch, doesn't mean it's fully cured.
If you are using Mod Podge on glass, you can always bake it, which will cure it much faster than air drying. This is a recommended option if you are painting mason jars, decorations, or even Shrinky Dinks.
Check out my article on how to bake and seal Shrinky Dinks with Mod Podge here!
Final Thoughts
To conclude, yes Target does indeed sell Mod Podge. You may only find the smaller size, but always make sure to give them a call and make sure it's in stock.
Target sells many types of paint, like acrylic, washable paint, and even watercolors, which are all great to seal with Mod Podge. Mod Podge can be used to varnish your project, painting, to glue items together, and even to decoupage.
Make sure to follow all my tips and recommended products to ensure your Mod Podge project turns out great! Also, don't forget to check out my other articles for all your painting Q&A's. Happy painting!