Do you want to paint a new glass project, but aren't sure what to use? There are so many different types of paint on the market that it can be overwhelming to choose the correct one. Whether you want to paint a glass window, or find a safe paint for your little one's project, it's important to use the proper paint.
So, can you use tempera paint on glass? Tempera paint is an excellent choice for these types of projects! You can add color to any glasswork. Plus, if you need the paint to come off your window in the future, it's straightforward to remove.
Overall, you can use tempera paint on glass and get great results! There are many reasons to give this project a try. You can create displays on your windows for the holidays and more. There are plenty of tricks you'll want to know, so make sure to keep reading!
How To Use Tempera Paint on Glass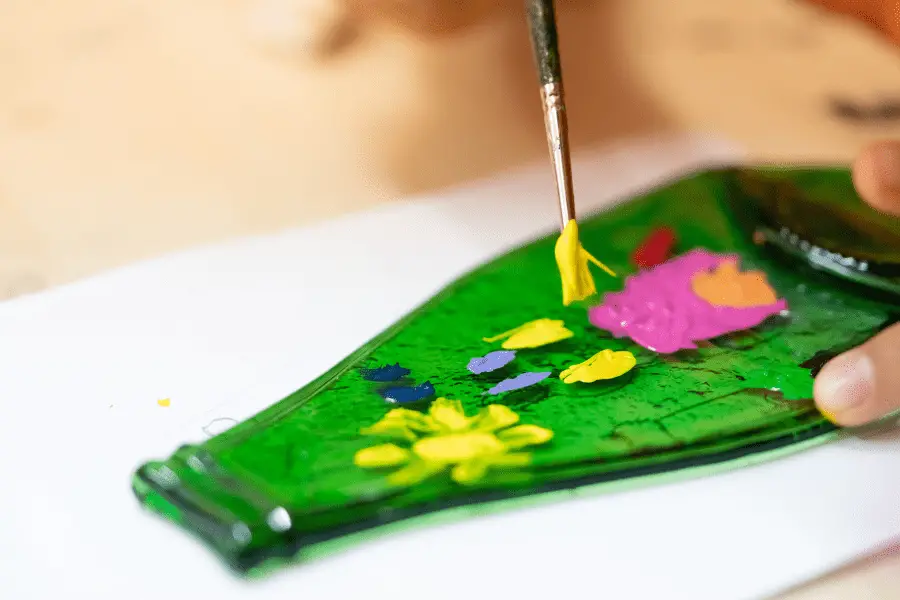 You'll need to start by choosing your glass piece. You can paint glassware that you've created, decorate your windows, or add more color to a piece that you already have at home. Many people enjoy painting vases, picture frames, cups, and candleholders with tempera paint.
My favorite and top pick is always Arteza Tempera Paints. They have so many different colors, and the quality is amazing! I usually use Arteza Paints for all my projects.
Once you have your glass object, you should clean it off well and dry it off with a towel. You may want to wipe the item off with alcohol to ensure a dust and grease-free surface. 
Now, you're ready to start! Here's what you need to do:
Select the colors you want to use and put them on your palette. You can mix them to create new colors.
Set your pattern or stencil on the other side of the glass.
Wet your brush and apply the paint to the glass. More water gives the color a thinner, more translucent effect. Tempera paints also blend nicely.
Apply a coating of tempera or acrylic sealant if you want the design to be permanent. You'll want to skip this step when painting your windows so that you can wash off the paint later.
In short, painting on glass is similar to painting on other surfaces. You can blend, mix, and add multiple layers of paint to achieve different effects- like you would when painting on paper. It can take getting used to, but I'm sure you'll have fun painting on glass!
Will Tempera Paint Wash Off Glass?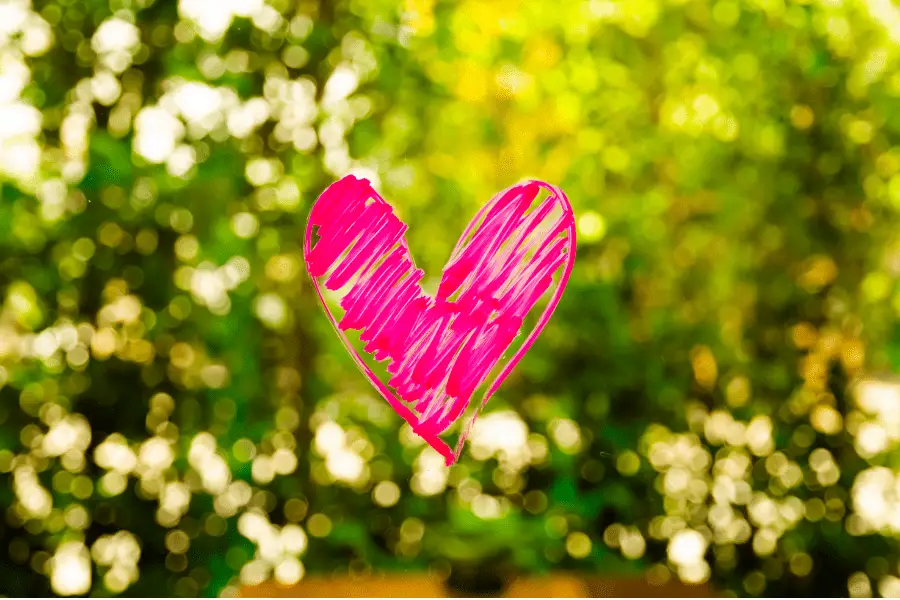 Tempera paint washes off the glass easily. In fact, it's even easier to remove from glass than acrylics are. Since it's easy to remove, tempera is the most popular paint for windows!
To wash it off, all you'll need is some soapy water and a rag or sponge. If you have a glass cleaner spray, that also works well! 
Start by wetting the paint and allow it some time to soak. Next, scrape off the paint with a razor blade- it should immediately scratch off. You can then clean the window when finished. If you didn't apply thick layers of paint, you might not even need to use the razor.
In my experience, it's effortless to wash tempera paints off of glass surfaces. This feature makes it easy to correct mistakes while you paint and remove the design from your windows when it's time.
How Long Does It Take Tempera Paint To Dry on Glass?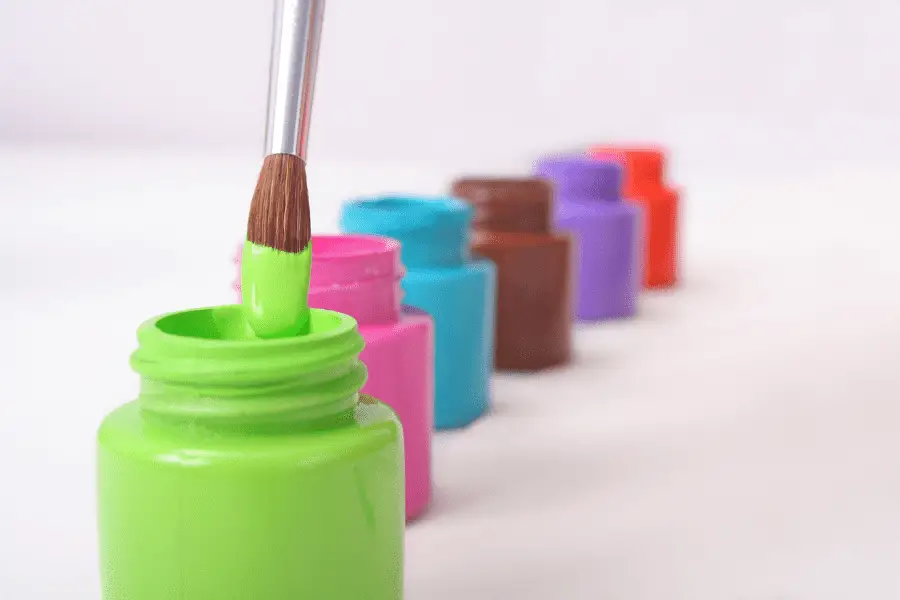 It doesn't take tempera paint very long to dry on glass pieces. You may want to give the color some extra drying time to ensure it doesn't smear when adding another layer. Most of the time, tempera paint dries in five minutes or less.
Once done with the painting, you'll want to let the piece sit for an hour before moving it. That way, there's no chance of the colors running, and you'll know that it's dry. If you're working on a window, make sure no one touches it for that amount of time.
Overall, you won't need to wait very long for your work to dry! If you're painting with young kids, this is one of the best benefits of using tempera paints.
Can You Use Tempera Paint on Mirror?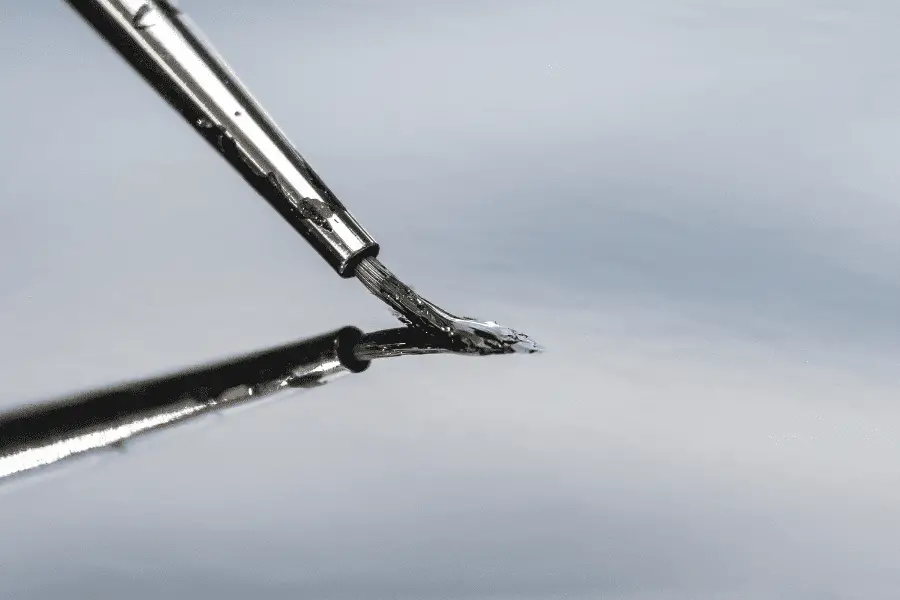 You can also use tempera paint on a mirror as you would if you were painting on glass. This project is fun for everyone! Plus, the color washes off easily, so you can do it again and again.
Plus, glass and mirrors have a similar hard surface, so you can expect the paint to last about the same length of time. It also should take about the same amount of time to dry. Overall, you can treat the mirror as though you were painting on a glass surface when it comes to tempera paints.
If this mirror is in the bathroom, keep in mind that the color might run if someone takes a hot shower! The steam could cause the paint to become soluble again, allowing it to drip down the mirror. Still, you can add tempera paint to any mirror that you want!
How Long Does Tempera Paint Last on Windows?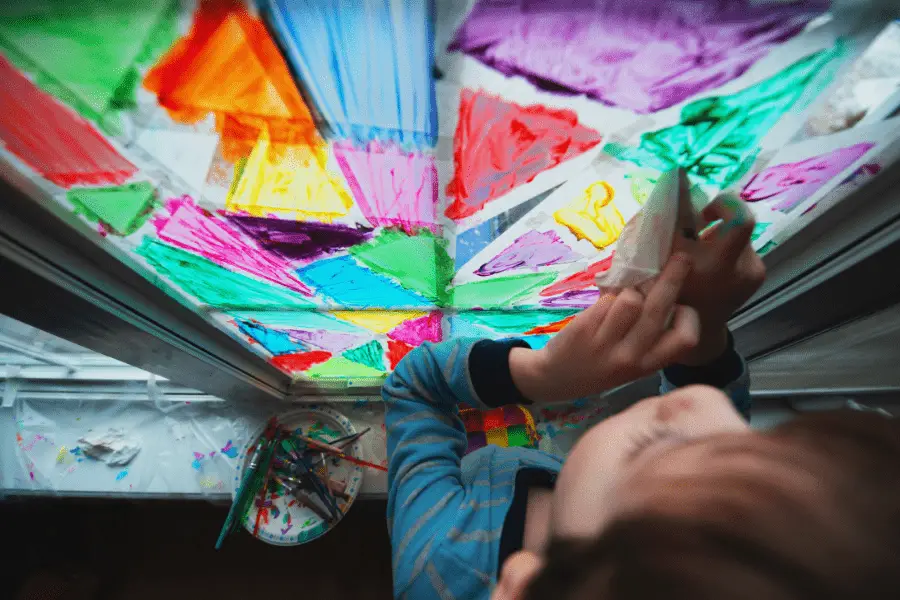 Tempera paint can chip and flake off of windows over time. You can expect it to last several weeks, at least. If you want to make your tempera creation permanent, you'll need to apply a sealant. With the sealant, the tempera paint could last years!
Many people create seasonal paintings on their windows to match with the upcoming holidays, so they expect to remove the paint after a certain amount of time. You can always do something similar and "update" your windows from time to time. However, that's entirely up to you!
Overall, tempera paint is not permanent. When you spend a lot of time and effort working on your art, you'll want to take some further steps to ensure that it lasts.
Do You Need To Seal Tempera Paint?
Since tempera paints don't last very long on glass alone, you may want to seal them. There's another layer between the color and the elements when you add the seal, making your art waterproof. You have plenty of choices available for tempera sealants too.
You should always wait for the paint to dry before adding the sealant. Then, make sure you hold the spray can at least six inches away from the glass. Once the seal dries, you may even want to add another layer for further protection.
One of my favorite sealers to use is Krylon Acrylic Sealer. It's an amazing brand that protects the paint against flaking, chipping, and even UV rays!
You can even paint over top of the sealant after giving it plenty of time to dry! Some artists do this to build up their color further and make the glass more vibrant.
However, you don't always need to seal tempera paint. If this is a project you don't expect to last, or you want to wash it away in a few weeks, then it's best not to add a seal.
Final Thoughts
To summarize, you can use tempera paint on glass! It's an enjoyable experience that people of all ages and skill levels can enjoy. You can add some color to your favorite glass pieces or create a window display for any event.
Tempera paints are the best choice for these projects. The paint isn't thick, so you can still easily see through the glass after applying it. Plus, it's an easy medium to work with! If you're interested, you could create something beautiful for your windows today.
Make sure to follow all my tips and recommended products to ensure your tempera paint project turns out great! Also, don't forget to check out my other articles for all your painting Q&A's. Happy painting!