Oil paints are mostly used on canvas or flat surfaces like a wall. However, if you just want to whip up a quick painting and have all of these paintings in the same place, you've probably wondered about keeping a sketchbook full them.
So, can you use oil paint in a sketchbook? Yes! It's absolutely possible to create an oil painting sketchbook. You will need to prepare each page properly before painting, because the oils do have the ability to negatively impact the fibers of the paper. It will be beneficial to choose a sketchbook with thick pages as you will get the best results. 
While paper isn't considered to be a traditional medium for oil paints, that doesn't mean that you can't use it. Paper is flexible and can make a great surface for an oil painting when you prepare it properly. Since paper is more affordable than canvas, it makes a great option for those quick paintings you want to do.
How to Use Oil Paint in a Sketchbook
To make an oil painting sketchbook, you are going to need the supplies first. The most important supply, of course, is the sketchbook. You are going to want to make sure the paper of the sketchbook is acid-free because this will keep the pages from deteriorating at a quick rate. 
I highly recommend this Arteza Sketchbook for your oil paintings. It's super heavy and durable paper, so you don't have to worry about the paint bleeding. It comes with 50 pages and it's 8×10 inches in size.
You can use a watercolor sketchbook, to use your oil paints on. Since watercolor sketchbooks are already designed to handle large quantities of liquid and paint, you won't have to worry about the pages warping.
Another important supply is gesso. You can use any type of gesso because you will also be using an acrylic medium and some glassine paper. You are also going to need your set of paintbrushes, a pair of scissors, and some artist tape. 
I use Grumbacher Gesso for my oil and acrylic paintings. It's really good quality and super affordable as well!
You will start by applying a thin layer of your acrylic medium to the paper of your sketchbook. This works to protect the paper and prevent any moisture from soaking through to the other side of the paper. This step is optional but will really benefit your painting.
Once your layer of acrylic medium dries, you will apply your gesso. Put just a little bit of gesso on the page and start to spread it with a paintbrush. Keep your gesso layer as smooth and even as possible. Make sure the first layer is nice and thin, because a second layer is going to be added.
The paintbrushes you use also play a big role in how your painting turns out. For oil paints, I love to use ARTIFY Brushes. They also work for acrylics, so that's a plus.
As the gesso starts to dry, you might notice the page is bowing slightly. This is okay, it will start to level back out as it dries. Wait about thirty minutes to an hour for the gesso to dry before adding the second coat. This will help the surface become a little more absorbent.
As soon as both layers of gesso are completely dry, you can start painting with your oil paints. You can paint like you normally would on a canvas. After your painting is finished, you can protect it with a sealant, so it lasts longer.
Later on in the article, we go over how to properly seal an oil painting in a sketchbook or paper.
Does Pencil Show Through Oil Paint?
This is a pretty tricky question. The answer is that different brands of paint and different brands of pencil will provide different results. You can try to paint over one type of pencil and not be able to see it, but you use a different pencil with the same paint, and it is visible. 
The best way to find out of you will be able to see your pencil sketch underneath your oil painting is to test it out before you start your project. Use a scrap piece of paper and draw a quick sketch. You can then try to paint over it and see what happens. You won't know for sure until you try it out!
Can Mixed Media Paper Be Used for Oil?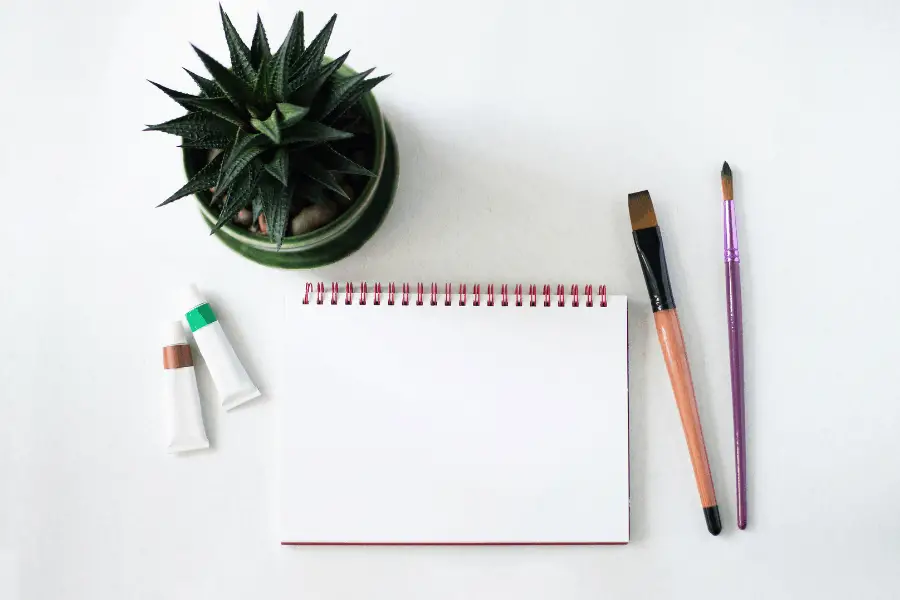 Mixed media paper allows you to combine a wet media performance with a dry media finish. While it is slightly similar to watercolor paper, they are not the same. Mixed media is basically a combination of watercolor paper and a drawing sheet.
You can use oil paints on mixed media paper, and it is even considered to be one of the best papers for the job. This makes it a perfect option for quick sketches that you want to test out some paint on. 
It is also possible to use oil pastels on mixed media paper. This is because the paper has a rough texture, giving the surface the ability to hold all of the colors onto the paper and help you blend your colors together with ease.
Does Oil Paint Bleed Through Paper?
If you do not prepare your paper properly before you begin painting, there is a potential that the painting will bleed through and be visible from the other side. This is why it is incredibly important to add gesso to your paper before painting. 
Another great brand I use for my paintings is Mont Marte Gesso. It works for acrylic paint, oils, gouache and even oil pastels. I highly recommend this Gesso.
The gesso will work as a barrier between the paint and the paper, keeping the oil paint from bleeding through and impacting other pieces of paper or your workstation. The use of an acrylic medium will also prevent any bleeding.
What Kind of Paper Can You Oil Paint on?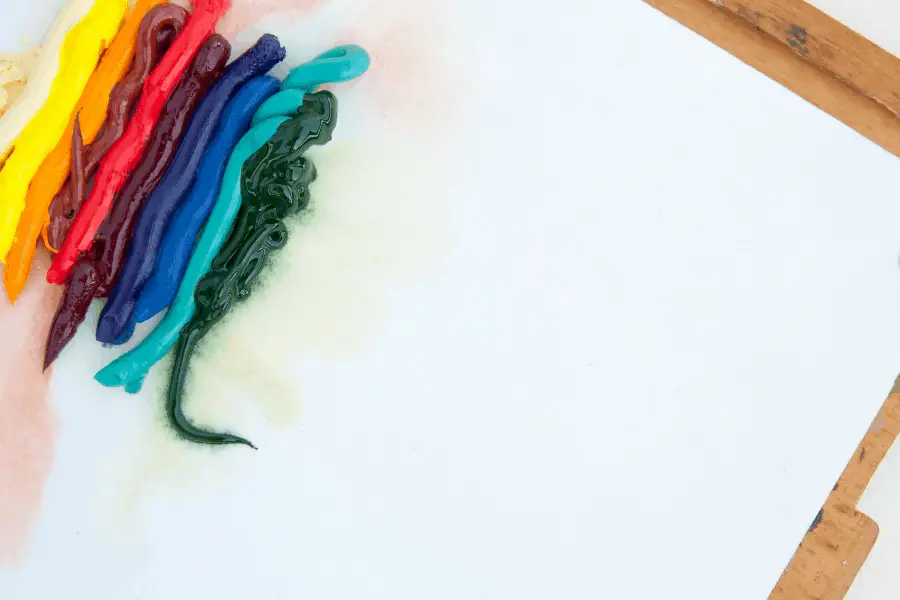 There are multiple different types of paper that you can use oil paints on, but we are going to talk about three of them. First, we have watercolor paper.
Watercolor Paper
Watercolor paper is a heavy paper that also has a rough surface. You should choose a cold-pressed watercolor paper because the surface will be rougher than other types. However, the type of watercolor paper is up to you to choose based on your preferences. 
Printmaking Paper
You can also use printmaking paper for oil painting. Printmaking paper is an acid-free paper option that, like watercolor paper, can be primed with gesso and an acrylic medium. It is available in sheets or rolls that you can cut yourself to the right size.
Oil Paper
The third and final paper we are going to talk about is oil paper. This paper was designed specifically to be used with oil paint and doesn't need any type of preparation before you can start painting. Some of the companies that make oil paper include Arches, Bee Paper, Canson, and more.
Do You Seal Oil Paint on Paper?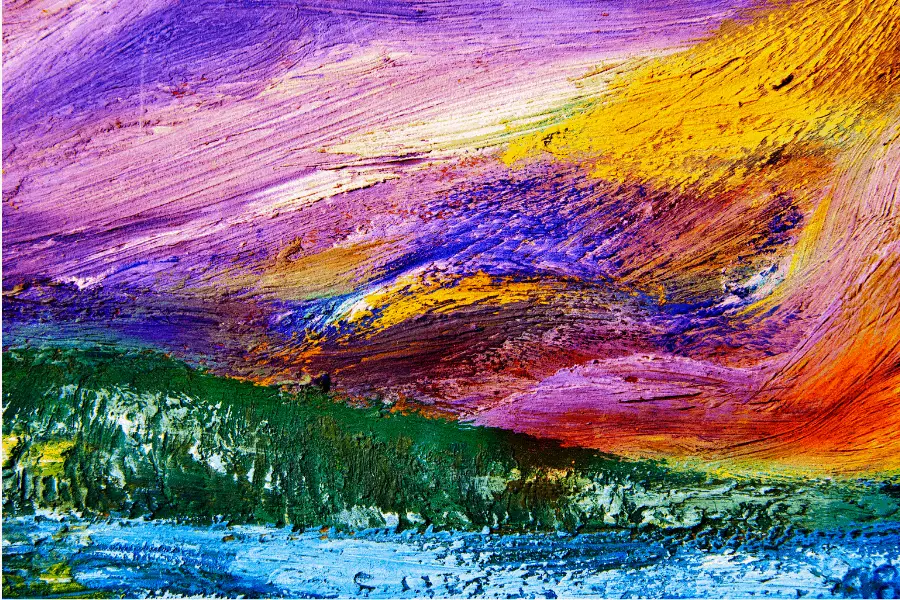 While it isn't necessary, you might want to seal your oil painting with a varnish on paper. This will prevent your paper and painting from yellowing over time, as well as protect it from peeling and cracking.
I love Grumbacher Oil Varnish Spray because it's super easy to apply. You simply spray one or two coats and let it dry.
You can also use a brush-on varnish, such as Winsor & Newton Varnish. You will need a special brush like this one to apply it. Just like the spray, you can apply one or two coats and let it dry.
If you don't want to seal your painting on the paper, there is a risk of your painting getting damaged. If it's worth preserving, I highly recommend varnishing your oil painting.
Final Thoughts
If you just want to whip up a quick oil painting without having to use an expensive canvas, you will be happy to learn that you can use oil paint in a sketchbook. It is best to find a watercolor sketchbook, as this paper will be the most suited for oil paint. 
Making an oil painting sketchbook is easy and only requires a few supplies. The most important include the sketchbook and gesso. You can't use oil paint on a piece of paper that hasn't been properly primed. It can lead to the paint bleeding through to the other side of the paper and leave you frustrated and deeply annoyed. 
Make sure to follow all my tips and recommended products to ensure your oil painted sketchbook project turns out great! Also, don't forget to check out my other articles for all your painting Q&A's. Happy painting!