Shrinky Dinks are a fun craft for everyone, regardless of age. You can make charms and tons of tiny decorations. Once you've finished working on your creation, you'll want to seal them so that they last as long as possible.
So, can you use Mod Podge on Shrinky Dinks? Yes! Mod Podge works well on Shrinky Dinks of all kinds. Adding Mod Podge protects your art and it's easy to apply. Place a few drops of the Mod Podge on the Shrinky Dink, then move it around into an even layer with a toothpick. Pop any bubbles that form during this step too.
Adding more than one layer of Mod Podge helps you get a smoother, even surface. So, if you want to learn more, it's all in this article! Let's keep reading.
How to Mod Podge Shrinky Dinks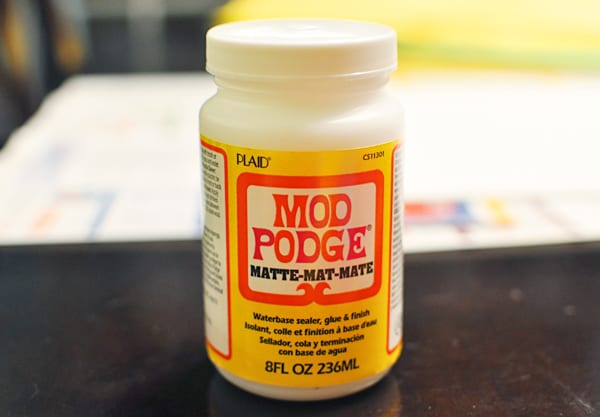 First, you'll want to have your Shrinky Dinks already baked and shrunk. You can set out some of the Mod Podge in a tiny plastic cup, then apply it to the shape using a toothpick. Some Mod Podge bottles come with thin tips on the end, allowing you to place the liquid directly on your creation.
Once you have a blob of Mod Podge on the shape, you'll smooth it out using a toothpick. You want the clear glue's layer to be as even as possible. Make sure to work out any bubbles you notice while moving the liquid.
Mod Podge can take a very long time to dry. You'll want to wait 24 hours before touching your charms. Once that time passes, you can add another small layer and wait for it to cure. Adding more Mod Podge is good when you notice dips in the surface- you can smooth them out this way.
Some people use hair dryers to speed up Mod Podge's drying time, but you shouldn't do this for Shrinky Dinks. They're already tiny and can easily blow away- ruining your project!
In short, applying Mod Podge to Shrink Dinks is pretty straightforward. I like to take some scrap pieces, bake them with my other Shrinky Dinks, then test the Mod Podge on them first. This process helps when you want to practice before putting the sealant on your final piece.
Can You Use Clear Nail Polish To Seal Shrinky Dinks?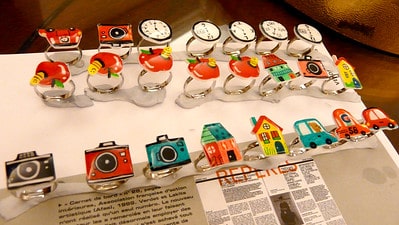 Another popular option is to use clear nail polish on Shrinky Dinks to give them a seal. You'll need to be careful as the nail polish can sometimes cause the colors in the Shrinky Dinks to bleed.
Clear nail polish works well at keeping the color from rubbing off over time. However, older charms can have a yellow tint as the nail polish ages.
You won't want to replace Mod Podge with nail polish in crafting most of the time. The nail polish doesn't have a formula for art, so you won't want to use it for your projects. Mod Podge protects your work better than clear nail polish. That said, you can still use nail polish in a pinch, and it won't be noticeable for a very long time.
In short, you can use clear nail polish for sealing your Shrinky Dinks- and mostly get good results! However, Mod Podge and other sealers are better when you want a longer-lasting, more professional look to the charms.
Can You Dome With Mod Podge?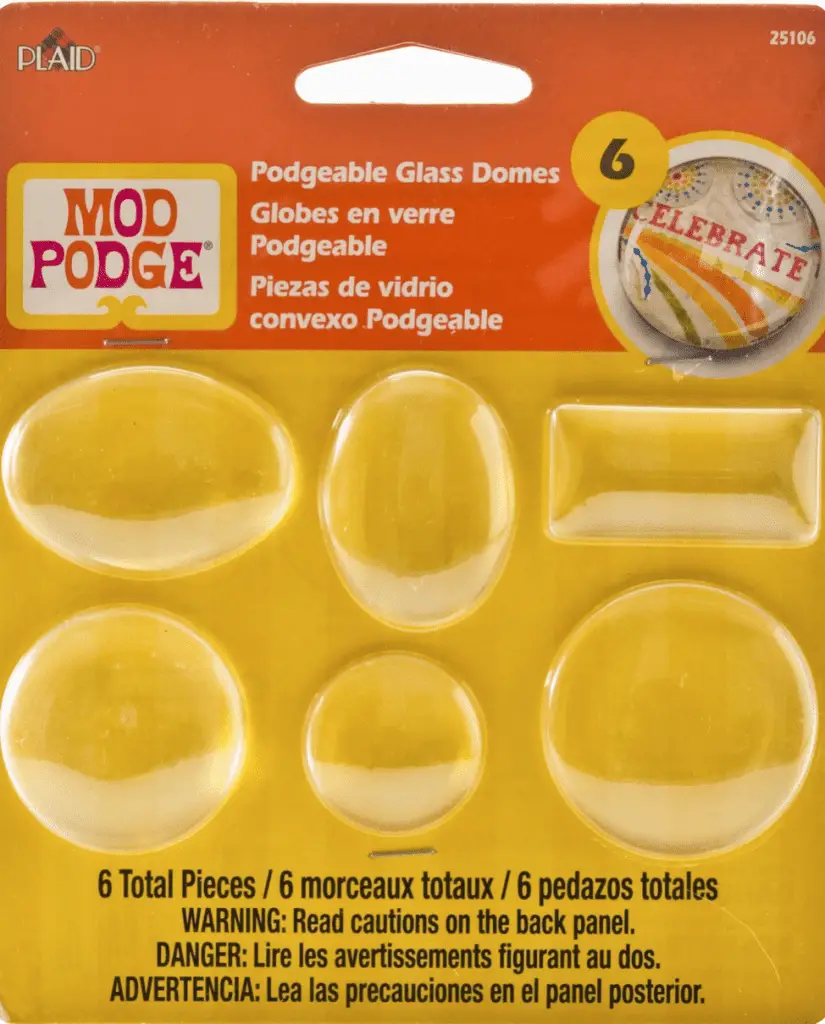 You can make a dome with Mod Podge. Making a dome refers to when you have a raised, 3D effect on the Shrinky Dinks, which you get from building your clear sealant up more in the middle than on the sides.
This effect is easier to get with resin, but you can still get good results with Mod Podge. To add a dome to your charms, place a small dot of Mod Podge in the middle. Work it outwards with a toothpick so the middle area stays higher than the rims. Let it dry. When you add another layer, keep the middle higher than the outside. 
However, you can also try Mod Podge Dimensional Magic– which works much more effectively than average Mod Podge. Apply the liquid all over, keeping the center higher again. This product works exceptionally well for this purpose!
What Is Mod Podge Dimensional Magic?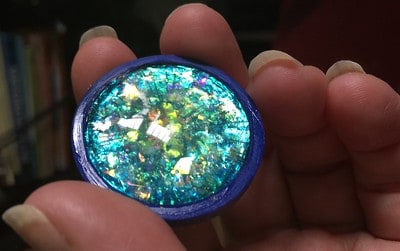 Mod Podge dimensional magic is a clear sealant with a unique crafting formula. It won't run, so you can quickly move it into place, allowing you to create dimension with the Mod Podge.
Dimensional Magic will be your best option when trying to dome your Shrinky Dinks. The liquid holds its shape well so that you can create a rounded effect with your charms. As mentioned before, you would use it to work the glue out to the edges with a toothpick.
However, you'll notice right away that the Dimensional Magic is thicker and less runny than your usual Mod Podge. This feature is excellent when working on a small surface like a Shrinky Dink.
Plus, the Mod Podge Dimensional Magic dries completely clear, even in areas where it's thicker than the rest. That way, you can always see all of your Shrinky Dink creation after sealing it. The dome effect is easy to achieve with this type of glue.
Overall, I recommend giving this medium a try next time you want to seal your Shrinky Dinks. Many people have had a lot of good luck with it. Plus, you can use it on a wide variety of projects, not just Shrinky Dinks!
Final Thoughts
In short, Shrinky Dinks are fun to make! You can create jewelry, charms, and other small decorations. Adults and kids alike love making them! When your creation is ready, you'll want to make sure that you add a reliable seal to keep the colors safe.
Mod Podge is one of the best options, specifically Mod Podge Dimensional Magic. It's effortless to work with and lets you make domes on your Shrinky Dinks. Overall, sealing your work is always a good idea, so don't skip this last step!
Make sure to follow all my tips and recommended products to ensure your Shrinky Dink project turns out great! Also, don't forget to check out my other articles for all your painting Q&A's. Happy painting!