Decorating your phone case is both fun and creative. Gouache is a water based paint, meaning it can also be used like watercolor or of a thicker consistency. The good news is there are a few different options for painting your phone case with gouache paint.
So, can you use gouache paint on a phone case? Yes you can, but you will need to properly primer the surface before applying the paint. If you don't prepare the surface prior to painting it, because gouache is water based it might not adhere well.
Another great option that will give you great results is cutting out a piece of paper the size of a phone case, painting your design on it, then sticking into the inside of a clear phone case. In this article we go over everything you need to know on using gouache paint on a phone case. Let's get to it!
Can Gouache Paint Be Used on Plastic?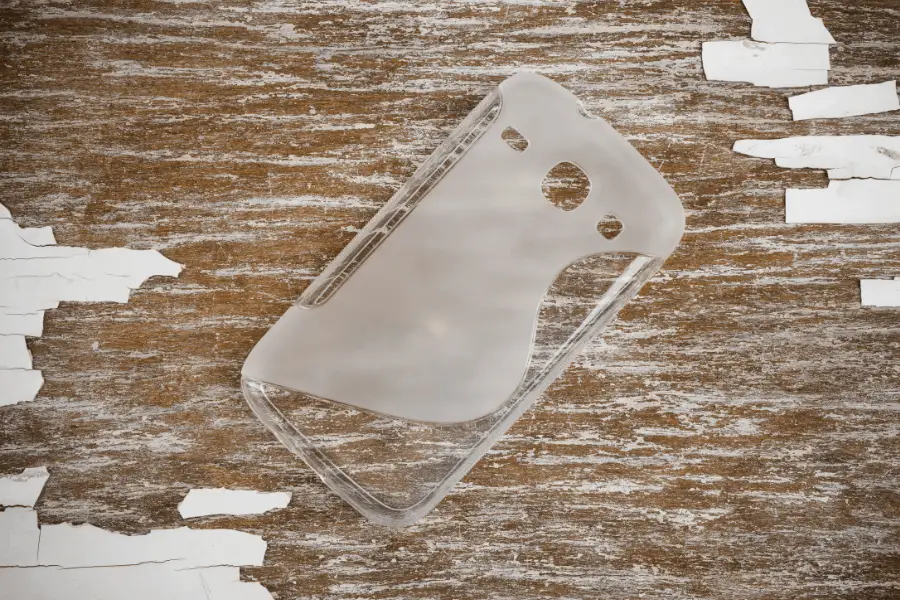 Gouache is not the best paint to use if you are going to be painting on plastic directly. It has the consistency of watercolor paints, so it has a very runny. When you are using the paint on a plastic surface, it will be very difficult to get the paint to stay where you want it to be.
For this reason, you will want to prime the surface of the plastic first, and then apply the paint. I recommend this Mont Marte Primer. It works great with gouache paint, and it's even designed to work with other paints such as acrylics and oils.
You will also need an artists grade gouache paint. Choosing the right gouache paint is very important because some are more like watercolors, while others resemble more of an acrylic paint consistency. This is especially true if you purchase gouache paint in tubes.
My favorite and top pick is always Arteza Gouache Paints. They have so many different colors, and the quality is amazing! I usually use Arteza  Paints for all my projects.
Another great way to use gouache paint, is on watercolor paper or a thicker type of paper. This will allow you to control the paint so it stays where you want it. You can cut out a piece of paper in the shape of your phone case, paint on the paper, then stick the painting behind a clear phone case.
Using this method instead of painting directly on the plastic will give you a clear and concise design that will make a great addition to your phone. 
Gouache Paint Phone Case Designs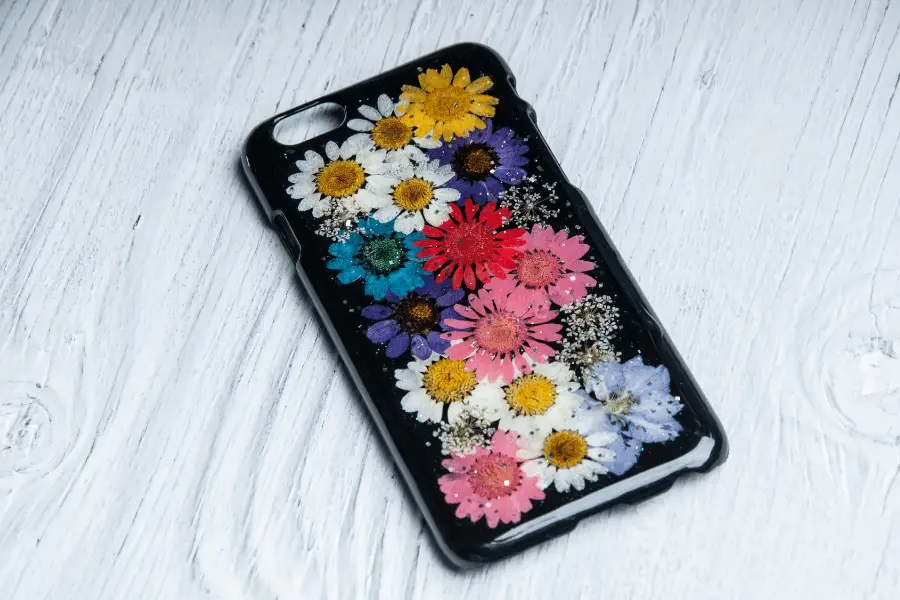 If you don't already have a design in your mind for your phone case, you can find a great idea here. There are so many to choose from, it can be hard to pick. You can freehand your design or use a template that you can find online. Here are some of the top designs that you can paint with gouache for your phone case.
Sunset
This is a popular design because it is simple, elegant, and cute. You start with pink at the top, fade into orange, followed by yellow, then a light blue at the bottom to signify water. After you have your base painted, you can go back in with some white paint to add some dimension to the painting. 
Flowers
If you are a flower fan, this is a design that you will love. It is another really simple design that should only take you a few minutes. You can choose any color you like for your flowers, or you can paint them true to color. You can find a pattern to follow online or you can freehand your flowers if you prefer. 
Watercolor
Another incredibly simple design that allows you to use your creativity, a watercolor design would make a great option for a phone case. You can use any colors that you want, as many colors as you want, and any kind of strategy you want. There are no rules when it comes to a regular watercolor design.
Ombre
Ombre is a stylish way to add some color to your phone case. You can choose your favorite color for this design and lighten it towards the bottom by adding more water to the mixture. This will give you an ombre effect that also has a neat watercolor effect. 
Animal Print
The most popular animal prints are zebra, cheetah, and giraffe. If you are interested in creating one of these designs on your phone case with gouache paint, you will be able to do so. You can choose any color combination that you want and paint the print on in a design that you like best.
Landscape
If you want to try your hand at a more difficult design, you could try painting a landscape for your phone case. You can paint trees, fields, mountains, or the ocean. It might be difficult to do on such a small piece of paper, but if you use a small enough brush, you can make it work.
How Can I Prevent the Paint from Flaking?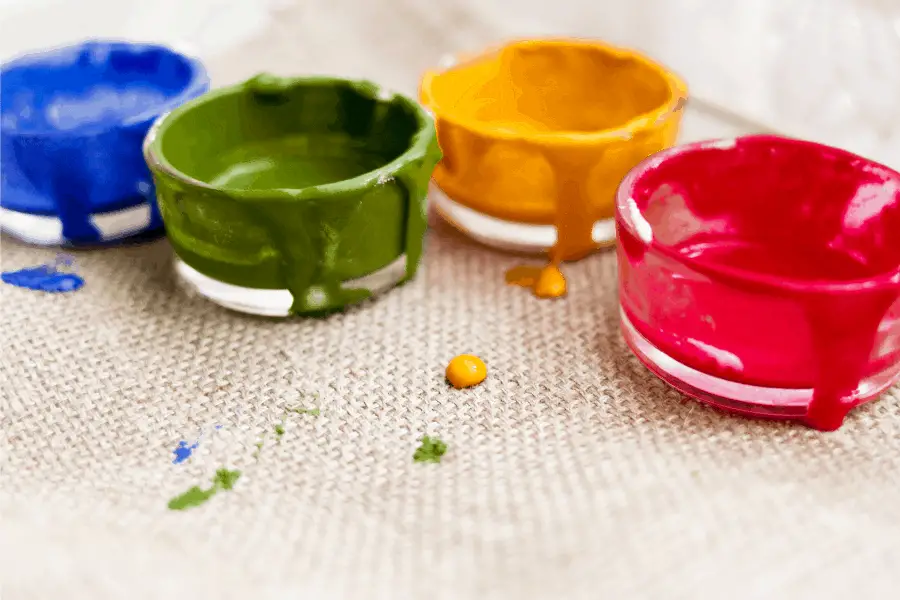 When you are using gouache paint, you want to make sure you protect it properly to prevent any possible chipping. The first thing you need to remember is that water will reactivate the paint. That means even one water drop can ruin your design. You should keep your phone away from water at all costs.
I always recommend sealing any paint project you do, because it protects it from flaking, chipping and even UV rays. I use Krylon Sprays to seal all of my paintings, and projects. They come in glossy or matte finish, and it's definitely a must have when painting!  
Sealing your paint gives your project a nice shine, but it also fights off any dust, water and even sunlight, that can ruin your painted surface.
To apply Krylon sprays, simply wait until the paint us fully dry, and then spray one layer at about 6 inches away from the surface. You can add another layer if you'd like, but for a phone case I recommend doing one good and even layer.
Once you have applied the desired amount of layers, you will need to let your item dry for about 12-24 hours before using it. Even though the spray may seem like it has dried, it can still be wet underneath, especially if you applied more than one layer.
How Do You Get Gouache Paint off a Phone Case?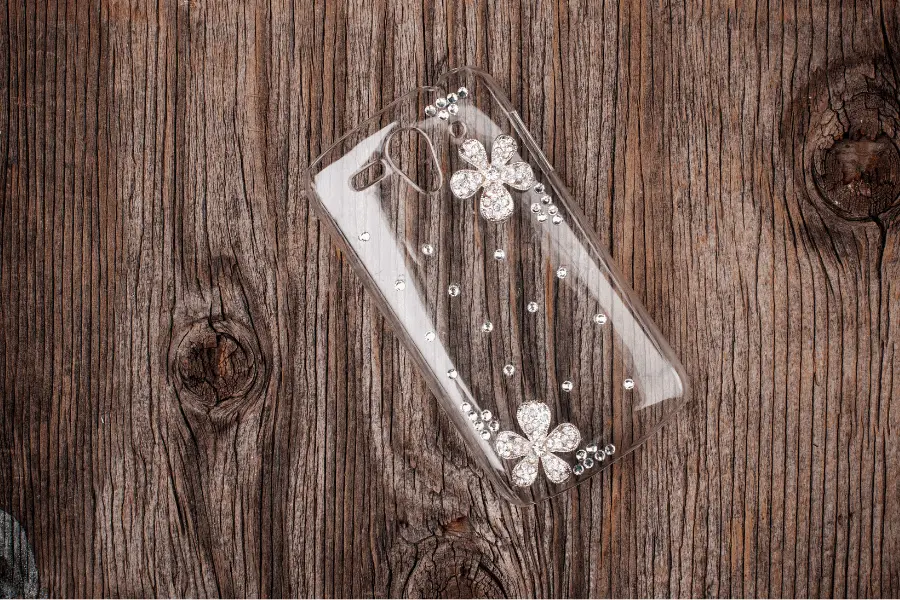 If you used one of my methods above, then the best part about the process of painting on paper and putting it in a clear phone case is you have the ability to switch up your design as often as you want without having to purchase several different phone cases.
If applied paint directly on a plastic phone case, you can use some alcohol or acetone to remove the dried paint. Pour some on a cloth or a cotton ball and hold it against the case for a minute.
After the minute is up, use small, circular motions until the paint lifts. You will then use a soapy, damp washcloth to clean the alcohol off. 
Depending on the type of paint, and phone case you have, the paint might not fully come off without damaging the plastic surface.
Final Thoughts
If you are looking for a fun and creative way to add some of your personality to your phone case, you can do it with the help of gouache paint. Just remember to follow my steps and prime the surface first before applying the paint. This will help the paint adhere better.
Gouache paint is very similar to watercolor paints, so it has a very watery consistency. That means when you are trying to paint on plastic, the paint will not stay where you originally place it. It's also important to seal your paint with a sealer to ensure the paint doesn't chip or flake off.
Don't forget to check out my other articles for all your painting Q&A's. Happy painting!